This Week's LessonsDuello.TV's vast swordplay video library is organized into playlists. Each playlist contains between 30–120 minutes of lessons—over 45 hours of content in all! Enjoy.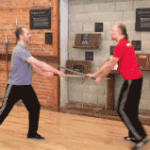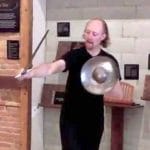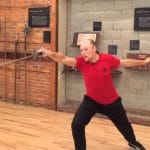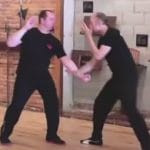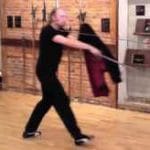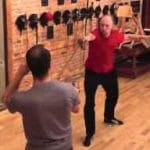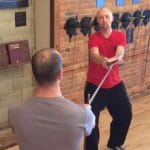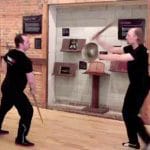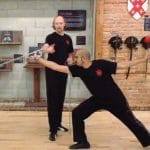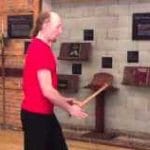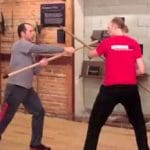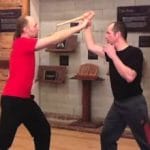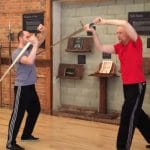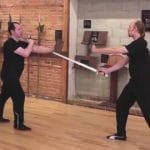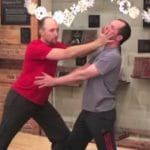 Playlists by Weapon
Playlists by Skill Level
Playlist Skill Levels
= Beginners
= Apprentice (novice)
= Scholar (intermediate)
= Free Scholar (expert)
As a lifelong martial artist with 50 years of dedicated training, I recommend Devon Boorman and Academie Duello, and I do so strongly. Students are privileged to have access to such a great school. If you have the fire to learn, don't wait to begin.
Devon and the Academie Duello are producing top caliber martial artists.
Get Inspired with These Sample Lessons
This Week's Video Lessons
Log in
to view this week's class videos.
Title

Runtime

11:06

Description

Applying Strategic Pressure and Countering the Opponent's Response
1. Constraint, Invitation, and Proportion
2. Manipulating Proportion
3. Maintaining Control at the Debole (Point)
4. Maintaining Control at the Mezza and Forte
5. "Football" Exercise to Maintain and Recover
Title

Runtime

10:57

Description

Moving the Opponent into the Defenses of the Offhand
1. Into the High Line, Open Position
2. Into the Mid Line, Open Position
3. Into the Low Line, Open Position
4. Into the High Line, Closed Position
5. Into the Mid Line, Closed Position
6. Into the Low Line, Closed Position
Title

Runtime

11:14

Description

Apply Strategic Pressure to Create Attacking Opportunities
1. Gain with the Offhand
2. Opportunity from the Low Disengage
3. Offhand Control when Found
4. Opportunity from the High Disengage
Title

Runtime

6:19

Description

Cutting Mechanics, Shield Positions, Cutting Pattern.
1. Mechanics of the Wrist Cut
2. Shield Positions with the Wrist Cut
3. Cutting Pattern with the Shield and Wrist Cut
Title

Runtime

3:48

Description

Creating Opportunities in Contra Tempo
1. Opportunities and Responses in Contra Tempo
Title

Runtime

9:09

Description

Countering and Responding to Strikes in Contra Tempo
1. Responding to the Volta Stabile
2. Responding to the Counter-Disengage
3. Responding to Stronger Stringere
4. Responding in Closer Measures