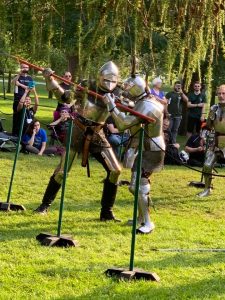 September 25, 2019 No Comments
I have had the opportunity to be teaching at this event for the past 10 years and it is always one of my favorite events as both a teacher and participant.
Weekly training blog & news email

Swordplay solo exercise video playlists

2 Premium Quick Start courses for Longsword and Rapier
---
News & Updates
September 16, 2019
   September often starts the beginnings of new studies, and we're making it easier to get yourself deeper into your swordplay training. Until September 22nd, we're offering 50% off of unlimited access to our Fundamentals Course Packs! One purchase will get you lifetime access to these incredible resources. Use coupon: Fundamentals50s These packs offer dozens of […]
---
December 31, 2018
On January 2nd, join hundreds of martial arts practitioners from around the world in a swordplay and European martial arts training challenge!
---
December 3, 2018
Registration is open! The event, which takes place from April 5-7, is a conference focused around intensive three-day programs with an aim to help people along the path of mastery in the many disciplines of Historical European Martial Arts.
---
Featured
---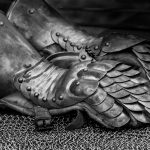 May 22, 2018
Read more…
A bulk of medieval and renaissance fighting manuals depict swordplay in shirts, jerkins, or gambesons, generally with light gloves, with both two handed and one handed weapons. These are often presented alongside depictions of combat in full armour.
---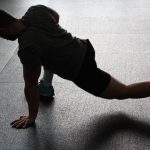 March 19, 2018
Read more…
Rhythm is the most important thing to cultivate on the path to mastery. Whether you leverage our online course or simply get started with your own practice ritual, start making those little steps. Five minutes of real practice time honours your commitment more than hours of good intentions.
---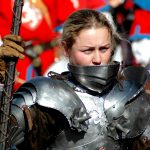 'Two Points of Confirmation' Tournament Judging
August 26, 2019
Self-calling of tournament blows has the challenge of being more difficult to implement when groups with different cultures interact and when there is more on the line. This system of third-party judging involved the fighters in an efficient fashion and received very positive reviews from all involved.
---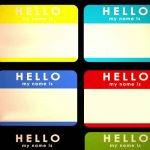 Remember Your Students' Names: Three Tips
August 12, 2019
When you let go of the idea that you can't remember names, then the possibility of remembering them begins. Here are three tips to get you started.
---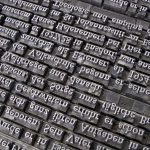 A Language for Fighting
July 29, 2019
Technical jargon can seem like a burden when you're first learning a martial art. European martial arts in particular have dozens of guard names, positions, attack types, and terms for movements of the sword and body. It can be daunting when you're learning a new movement language to also learn the spoken and written language that accompanies it.
---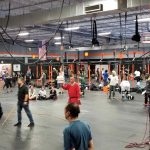 Lord Baltimore's Challenge Report 2019
July 22, 2019
This event aims to be a meeting of Historical European Martial Arts practitioners from HEMA clubs and from historical re-enactment backgrounds (primarily the Society for Creative Anachronism). The focus of the event is on disciplines that often get overshadowed by the longsword, namely the rapier, sidesword, and sword and buckler.
---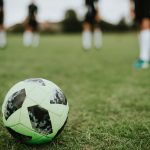 Free Webinar: From Drill to Skill
July 1, 2019
This past week I hosted an online webinar about how to take a technique learned in class and make it something that is actually an internalized skill. This is a process that is well understood in sport science but very under-practiced within HEMA.
---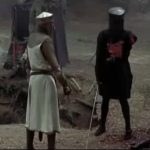 Winnipeg Event Report: Just a Flesh Wound
May 27, 2019
This event was hosted by Valour HEMA with support from Winnipeg Knightly Arts and Manitoba Broadsword. It featured two tournaments on Saturday and several workshops and lectures on Sunday. I feel that the hosting groups have done a particularly good job of emphasizing personal growth, learning, community, and art in their given groups.
---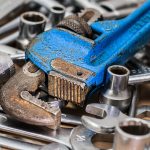 Bust a Move: a Problem Solving Sparring Game
May 21, 2019
Swordfighting is a lot about problem solving. By selecting the right tool for the job, we can begin to solve these problems by having our partner give us one little sequence at a time.
---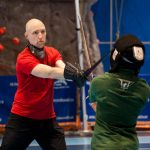 VISS 2019 Wrap-up
May 13, 2019
This was our fifth bi-annual event and each time that it comes around it provides new adventures and opportunities for everyone. I'll share some of my thoughts and recollections from what was an amazing weekend of interaction between instructors and students of swordplay.
---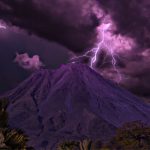 Mortal vs. Immortal: a Combat Game with the Ultimate Advantage
May 7, 2019
I didn't like this game when first introduced to it years ago. I found the Mortal role especially frustrating; I kept getting hit all the time! Gradually I've learned to appreciate the value of the game, and today it's something I recommend to everyone.
---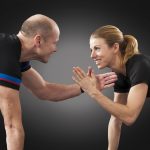 Teachers as Students, Doing So Gracefully
March 18, 2019
I love having the opportunity to step into the classes of other HEMA instructors as well as classes offered by my own students. It can be a tremendous opportunity to be opened to new skills and new teaching approaches.