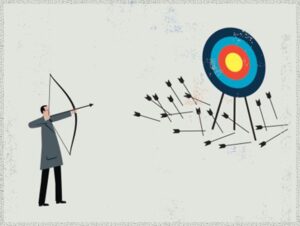 November 23, 2017 No Comments
Let us explore how our desire to help one another can often get in the way of allowing others to both help themselves and connect with a vital part of learning: failure.
Get started for freeAcquire the skills of swordplay, get fit, develop confidence and poise, connect with history, and join a worldwide community.
News & Updates
April 25, 2017
A special offer for a whole month of free access to everything DTV has to offer! Sign up for a Scholars or Masters Club subscription between May 1-7 and you won't pay until June.
---
March 21, 2017
Just a brief note to say that DuelloTV will be in and out of action between March 30 and April 1, 2017 as we perform a big switchover of our membership software. Thanks for your patience during this time.
---
January 2, 2017
Practice 30 minutes of swordplay per day for 30 days starting January 2nd until January 31st. This can include your current training or be in addition to it. Join us on Facebook today!
---
Log in with a
Masters Club
membership to read all 193 training blog articles.
---
An Argument for Training with Diverse Weapons, Part 1
November 13, 2017
Rapiers and longswords are both swords, but aren't they as distinct as sky diving and skin diving? I think it's a great question, and I'd like to answer it in a few parts across multiple posts.
---
Swordfight Roadshow Fall 2017
November 8, 2017
Greg here. Two years ago my partner and I set out on an epic adventure to sword fight across Western Canada. It went so well we repeated the loop again this fall. I'd love to share a few highlights from the 13-day, 8-city journey.
---
Mimicry: How to use it, how to beat it
October 30, 2017
Sometimes, no matter who your sparring partner is, copycat behaviours can kick in and you begin to mimic and match your partner, even if what they're doing is less than ideal. How do you avoid mimicry when it doesn't serve you?
---
Burn out: when the fire is gone
October 24, 2017
Swordplay is something I truly love and has been an enduring passion of my life. But when the fire is gone a sense of resentment, frustration, or anger can remain in its place.
---
Ready, Willing, and Able: Changing Your Training Behaviour
October 16, 2017
To achieve any goal outside of your current path requires behavioural change, whether that is the goal of simply learning something new, achieving a particular martial goal, or making a change for your health.
---
Choosing the Right Rapier for You
October 10, 2017
This article, cribbed from my forthcoming "Introduction to the Italian Rapier" book, looks at the range of historical rapiers and my opinion on how to best select a modern reproduction.
---
Collaborative vs Competitive Practice Environments
October 2, 2017
The story says that through competition you are always being pushed by the people below you and challenged by the people above you. That may be true, but the question is: is it the most effective way to learn and grow your practice?
---
SKIL: A model for learning martial forms
September 25, 2017
Having a form that you can practice without a training partner provides structure for improving and maintaining your martial ability when training solo, and allows you to explore and enjoy the internal side of the art that is not about competition or self-defense.
---
WMAW 2017 Report
September 18, 2017
Hosted by the Chicago Swordplay Guild, this is one of North America's oldest European swordplay and martial arts events. The weekend features workshops, social activities, a feast, and copious amounts of free sparring and sharing between attendees.
---
What I Love About the Rapier
September 12, 2017
Considering the number of things that I have taken up, loved, and then put away over time, it's quite remarkable that the rapier still holds my interest today. It is a weapon that has truly transformed me, as a martial artist, for the better in every discipline I practice.
---
Why Do We Fight?
September 4, 2017
It's a beautiful thing that we live in a time when fighting can be whatever we want it to be.
---
What is part of Historical European Martial Arts (HEMA)?
August 29, 2017
HEMA is a broad term that includes potentially thousands of martial arts, disciplines, and practices. I thought it would be interesting to break down the term and some of what is potentially included within it.
---
Conversations on Binding at the Sword
August 22, 2017
My student asked a question about the nature of longsword fencing as it is often seen now in tournaments and in many videos online: "Why don't we see more play at the bind?"
---
Notes from a Fencing Student, circa 1657
August 15, 2017
Nearly everything we work with today is written by instructors for a consumer audience. These notes provide an invaluable alternate view into the historical systems of fencing we study now. They are surprisingly readable for a modern audience and remind me of both notes I have taken and things that I say in class to my long-term students.
---
Vancouver Martial Challenge 2017 Report
August 7, 2017
At the end of July we hosted the Vancouver Martial Challenge at Academie Duello in Vancouver, and it was a tremendous weekend of inter-disciplinary sparring and camaraderie.
---
The Benefits of Interdisciplinary Study
July 24, 2017
The benefit of practicing a martial system that includes multiple disciplines is that this learning from alternate perspectives is baked in. It is also part of what separates sport from art.
---
How to Get Started in HEMA: Find a Group
July 17, 2017
If you can practice with other folks, in person, that is really the best way to learn a martial art. HEMA groups predominantly fall into a few categories: Sparring practices, study groups, and schools.
---
Dimensions of Mastering the Art
July 10, 2017
Our goal is to help people find the path of mastery. To develop an understanding of the art on a deep and fundamental level in multiple dimensions and to explore those dimensions in as useful and effective a manner as possible.
---
Dealing with Criticism
July 3, 2017
Putting yourself out into the world is a surefire way to invite criticism. All who *do* encounter those who detract. Yet is there really any other way one would want to be in the world?
And much more! Log in with a
Masters Club
membership to read all 193 training blog articles.