Sign up for FREE and become a Member! You'll receive:
Weekly training blog & news email

Swordplay solo exercise playlists

2 Getting Started courses for Longsword and Rapier
---
Learning Bundles
Learn swordplay step-by-step all the way to mastery. Structured learning is a great way to build a solid foundation, add skills, and establish a long-term practice. DuelloTV's online swordplay courses progress through short video lessons followed by quizzes and practice notes. You'll also have access to the video lessons in easy-to-view library playlist format as well for quick reference.
Scholars Club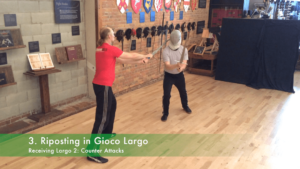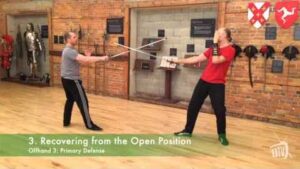 Member access, plus the Courses, Video Library access and Training Blog support you need to become a Scholar of Arms.
All Courses and Playlists for Beginner Longsword and Rapier
All Courses and Playlists for Novice Longsword, Rapier, Unarmed
Training Blog Archives
Masters Club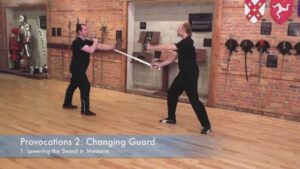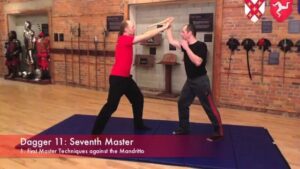 Scholar access
, plus unlimited access to all the Courses, Video Library access and Training Blog support available on DuelloTV—everything need to become a Master of Arms.
All Training Blog Archives, All Courses, All Library Playlists
(Beginner, Novice, Intermediate, Advanced)
Longsword
Rapier & Rapier Secondaries
Sidesword & Buckler
Grappling & Dagger
Polearms
Duello is… a family, a place to geek out with swords and relax, a challenge to our minds and bodies.
As I have been participating and teaching both sport and classical fencing for some 50 years I was immediately impressed by Devon Boorman's command and facilitation of these arts. His current library of instructional videos, "Duello TV", is second to none!
Weapons Library Packs
Add a Weapons Library Pack to your membership. Watch the video lessons you want, when you want, at an affordable price. Pay month-to-month, cancel anytime. DuelloTV's vast video library represents dozens of playlists, hundreds of videos and over 45 hours of time-tested, proven curriculum delivered to thousands of students all around the world. You'll want to watch these lessons many times—they're packed with solid instruction and sage advice for your journey to swordplay mastery.
---
Buy a Course
Enrich your life by taking an online course in the fundamental vocabulary, techniques and strategies of the Longsword or Rapier. You'll get lifetime access and can revisit these essential resources over and over. Includes video lessons, quizzes, practice notes, and discussion. DuelloTV's online swordplay courses are a great investment in the quality of your art.
Longsword Fundamentals
Series I-II-III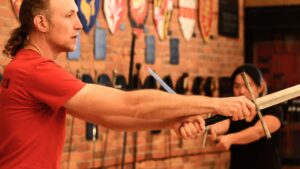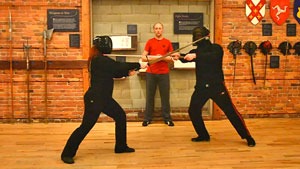 Member access, plus
Lifetime Course Access
60 Video Lessons, 117 Minutes of Video
Quizzes, Practice Notes, Discussion
Rapier Fundamentals
Series I-II-III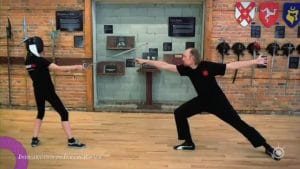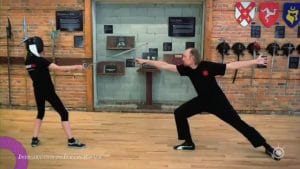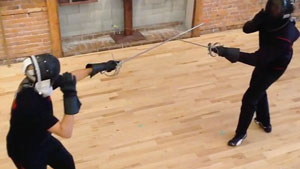 Member access, plus
Lifetime Course Access
49 Video Lessons, 101 Minutes of Video
Quizzes, Practice Notes, Discussion