Sign up for FREE and become a Member! You'll receive:
Weekly training blog & news email

Swordplay solo exercise video playlists

2 Premium Quick Start courses for Longsword and Rapier
---
Subscribe to Access Every Course
Structured learning is a great way to build a solid foundation, add skills, and establish a long-term practice. DuelloTV's online swordplay courses contain high quality, individual step-by-step topic videos. Progress through multiple skill levels in a wide variety of disciplines. Pay month-to-month, cancel anytime. Start your journey today!
Scholars Club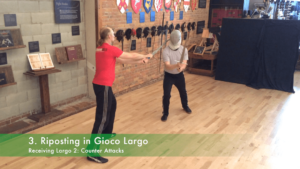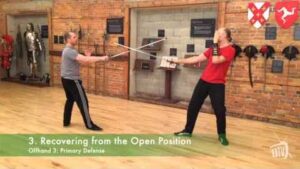 Member access, plus
All Online Courses
All Training Blog Archives
Marli Vlok
I enjoy the fact I always seem to be improving on what I just learnt; I find it is the challenge of perfecting the curriculum that keeps me coming back, plus I find that I am learning something new every class.
Marli Vlok
Grand Master Mark Mikita
As a lifelong martial artist with 50 years of dedicated training, I recommend Devon Boorman and Academie Duello, and I do so strongly. Students are privileged to have access to such a great school. If you have the fire to learn, don't wait to begin.
Grand Master Mark Mikita
Course Packs for a One-time Fee
Access course packs with a one-time purchase of only $199 each. You'll get lifetime access to an entire group of courses. Each course includes high quality step-by-step video instruction.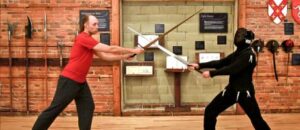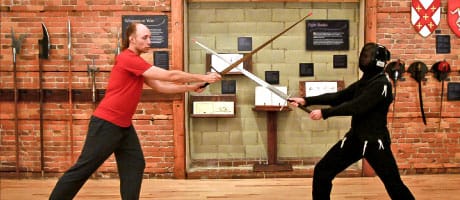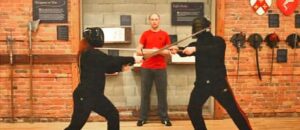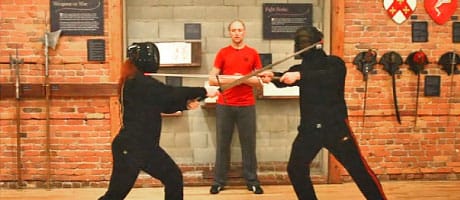 Longsword Fundamentals
Intro, Cutting & Postures (LSW-050)
Thrusting, Blade Control & Footwork (LSW-055)
Timing, Defense & Sparring (LSW-060)
Longsword Fundamentals Certificate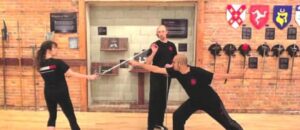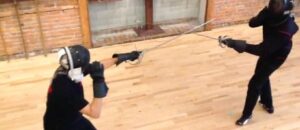 Rapier Fundamentals
Intro, Postures & Lunging (RAP-050)
Footwork & Blade Control (RAP-055)
Timing & Sparring (RAP-060)
Rapier Fundamentals Certificate
Over a dozen more Course Packs are also available that contain all of the great video lesson content on offer at DuelloTV. Learn more