Sign up for FREE and become a Member! You'll receive:
Weekly training blog & news email

Swordplay solo exercise video playlists

2 Premium Quick Start courses for Longsword and Rapier
---
Subscribe to Access Every Course
Structured learning is a great way to build a solid foundation, add skills, and establish a long-term practice. DuelloTV's online swordplay courses contain high quality, individual step-by-step topic videos. Progress through multiple skill levels in a wide variety of disciplines. Pay month-to-month, cancel anytime. Start your journey today!
Scholars Club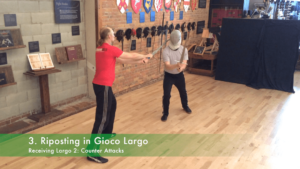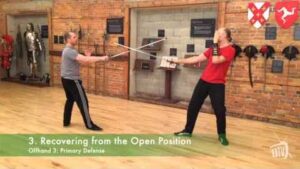 Member access, plus
All Online Courses
All Training Blog Archives
Puck Curtis
Devon and the Academie Duello are producing top caliber martial artists.
Puck Curtis
Luis Preto
Devon Boorman is a highly experienced and very sound martial artist. His intelligence coupled with an uncommon open mindedness allows for intellectually honest and very practical discussions of martial concepts as well as their teaching.
Luis Preto
Course Packs for a One-time Fee
Access course packs with a one-time purchase of only $199 each. You'll get lifetime access to an entire group of courses. Each course includes high quality step-by-step video instruction.
Over a dozen Course Packs are available that contain all of the great video lesson content on offer at DuelloTV. Learn more
Longsword Fundamentals
Longsword Apprentice
Longsword Scholar
Longsword Free Scholar
Rapier Fundamentals
Rapier Apprentice
Rapier Scholar
Rapier Free Scholar + Polearms
Secondaries Novice
Secondaries Advanced
Unarmed
Dagger Self-Defense