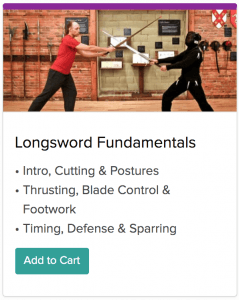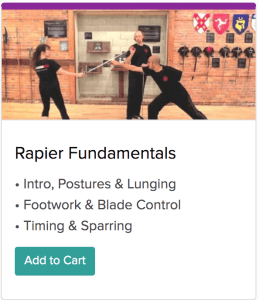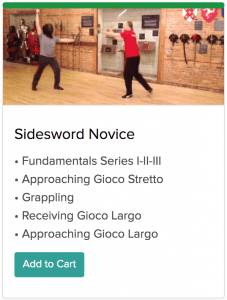 September often starts the beginnings of new studies, and we're making it easier to get yourself deeper into your swordplay training. Until September 22nd, we're offering 50% off of unlimited access to our Fundamentals Course Packs! One purchase will get you lifetime access to these incredible resources.
Use coupon: Fundamentals50s
These packs offer dozens of video lessons on effective and powerful historical Rapier, Longsword, and Sidesword technique. They include solo and partnered exercises for developing effective technique, strategy, and body mechanics for power, health, and grace. There are lessons on mechanical control and the tactics of controlling the centre, control of time and the theory of tempo and tactics, as well as the structure and theory that you need to share this martial art with others.
This 50% discount offer is available on the following packs:
Longsword Fundamentals (3 courses, 50 topics, 117 min video)
Rapier Fundamentals (3 courses, 49 topics, 101 min video)
Sidesword Novice (7 courses, 136 topics, 246 min video, WOW!)
Add the Coupon then Checkout
These course packs are usually $199 each, but now until September 22nd they're only $99 each.
Click below and enter the coupon code Fundamentals50S to receive 50% off lifetime access to this awesome content.
This is lifetime access on desktop or mobile. So regardless of your schedule, or where you are, you can access the content when you're most able.
Packed Full of Content
All of the courses are progressive and broken into bite-sized pieces for easy learning and practice. Track your progress and easily pick up where you left off.
The lessons are built for practitioners of all experience levels. They're a great way to build your initial foundation in a way that you won't have to unlearn years later, and they're tremendously powerful for experienced practitioners who want to up their game in every detail (because it is always about excellent fundamentals).
HEMA teachers and leaders will benefit from the precision of language, layered approach to learning, and clear exercises and practice routines that will allow you to more effectively teach others and offer a more professional learning environment.
The offer expires at midnight on September 22nd so be sure to take advantage by applying coupon code Fundamentals50S on the Cart or Checkout page.
Check out all the course packs we on offer here:
https://duello.tv/online-swordplay-courses/course-packs/
Coupon: Fundamentals50s
Good Training Everyone!
Devon and Greg